Out of the Box, Hosted on the Cloud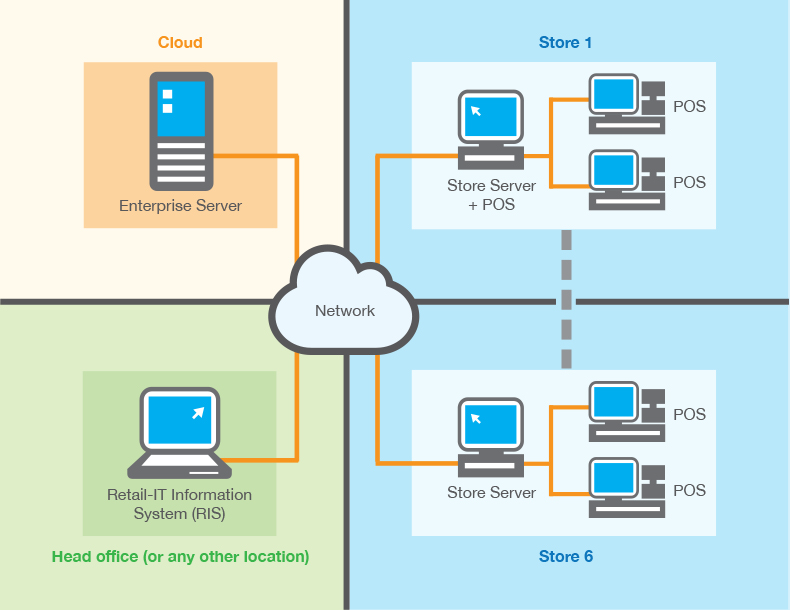 With the out-of-the-box solution, you get the following functionality:
A core set of functions designed with retail industry best practices in mind.
A point of sale (POS) application designed for ease of learning and ease of use.
A web application (RIS) that gives you centralized control of your business.
Configuration options that enable you to set up Retailarc Enterprise according to your business needs.
Support and training to help you become fully productive with Retailarc Enterprise in the shortest possible time.
The hosted version of Retailarc Enterprise allows you to take advantage of all of its benefits while delegating the support and maintenance activities to Qualicom.
You may be interested in this approach if:
You're a mid-sized company with multiple retail locations but a small IT department.
You're more interested in monitoring and managing the sales, inventory and financial positions of your stores than you are in upgrading server software, applying operating system service packs, and backing up the system.
Qualicom takes care of all these operational tasks, while you have secure access to your data from anywhere using the Retail Information System (RIS) web interface into the Enterprise Server.
(You can, of course, still host it in-house using the out-of-the-box functionality.)
Advanced Customization, Hosted In-house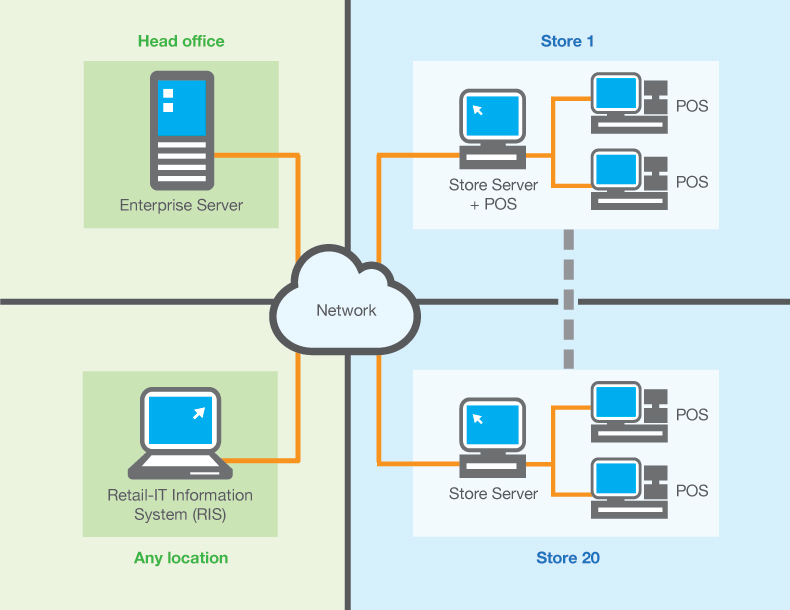 The difference between the out-of-the-box configuration and advanced customization is that we change the underlying system workflow to match your business processes.
Qualicom Innovations can work with you to understand the unique needs of your business and to tailor Retailarc Enterprise specifically to those needs.
Do you have specialized bill payments? Do you have an independent dealer network with unique needs? We can create new functions, screens, reports, dashboards, and data stores.
Advanced customization may also include systems integration. Do you have a master product and pricing database in an ERP system, or a CRM application with billing data? We can develop an API to seamlessly connect Retailarc Enterprise with your back-end systems. Qualicom's extensive experience as a systems integrator for large corporations means that we have the know-how to connect your retail operation with your underlying support systems, helping you get to the next level.
The decision to choose the in-house version of Retailarc Enterprise is based on a number of factors.
You may be a large retail business that already has an IT department to support your corporate back-office systems.
You may have an investment in your current equipment that you want to protect.
Based on the number of stores you have, it may be more cost-effective to purchase the Enterprise Server than to pay for the monthly hosting fees.